How the Tom Coughlin Jay Fund Foundation Helps Families Tackling Childhood Cancer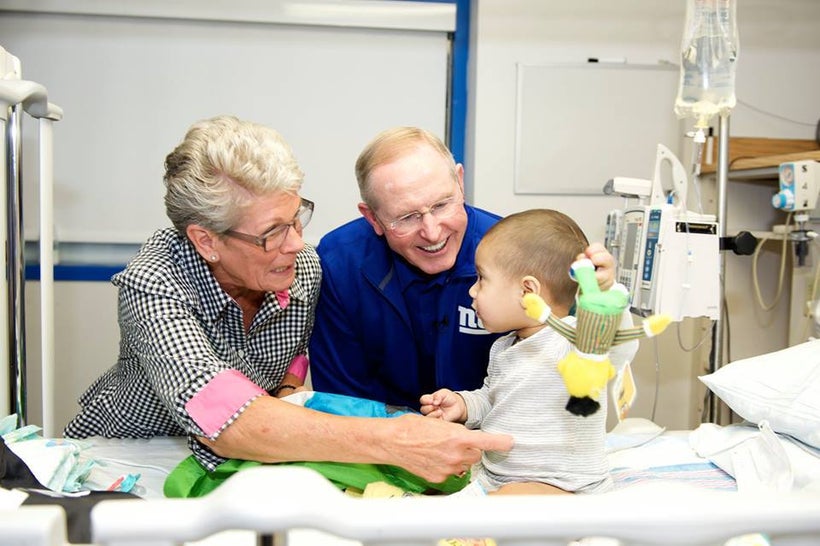 Heidi Brown's daughter, Maegan was diagnosed with Hemophagocytic lymphohistiocytosis or LHL when she was 17 years old. Heidi is a nurse and her ex-husband an engineer. But as a single parent, Heidi was having a difficult time making ends meet once the bills for Maegan's treatments started piling up.
Heidi recalls, "For the first year after she was diagnosed, you're just trying to get by. The bills are adding up, things are crazy, but you aren't worried about money. But around that one year mark, financially, thinks started to get really difficult. It was at that time I talked to the care managers at Nemours and they introduced me to the Tom Coughlin Jay Fund."
The Tom Coughlin Jay Fund Foundation is a nonprofit that helps families financially, emotionally, and in practical ways when a child is diagnosed with cancer. Led by two time Super Bowl winning NFL coach, Tom Coughlin, the foundation fills a need in local communities in New York, New Jersey, and Jacksonville, FL.
Heidi said by the time she had met the Jay fund things had become financially desperate. "The bills build-up slow, but when it hit, it hit really hard. I reached out to the Jay Fund, no questions asked, helped me with some household bills, some big bills. I was so grateful. That was huge."
But Heidi said where the Jay Fund really helped her was with financial coaching. "I never got training on budgeting. I always lived paycheck to paycheck so when this happened it really exploited the knowledge deficit I had about budgeting."
The Tom Coughlin Jay Fund Foundation's financial literacy program was designed to help families get their finances back on track after a child is diagnosed with cancer, and for Heidi, that coaching made all the difference.
"I started to meet with Kathy Devine, a Jay Fund financial coach, and she helped me develop a spread sheet and budget," Heidi recalled. "Kathy was able to tell me it was a better idea to do this instead of what I thought was the way to do it. She got me on the right track. When I started with Kathy, I was like minus $900 a month. Kathy helped me with my budget and coming up with a plan and that pretty much saved me from bankruptcy."
Two years later, Heidi was debt free and out of the financial crunch. Heidi said, "If I hadn't have had Kathy, I couldn't have handled it. With the tools she gave me, I was able to do it and those skills have continued to benefit me."
But Heidi is quick to point out that the Jay Fund also helped her family emotionally as she recounted a story about when she, herself, had surgery, only to wake-up and learn her daughter had been admitted due to a complication from a treatment. "A year after my daughter was diagnosed, I thought she was getting better, and I had been putting off a surgery I needed. So I decided to do the surgery and when I woke up from the anesthesia they told me Maegan had been admitted to the hospital. She had a complication from the treatment and was in the hospital for five days, and I had to go home and leave her in the hospital."
Heidi continued, "I forget if I called Rita from the Jay Fund or if she called me, but I started bawling and telling her that it was my daughter's birthday, and it was a big birthday because it was the one year survival and I didn't have enough money to buy her a present. And Rita called me back and she said the Jay Fund wanted to buy Maegan a birthday present, and they ended up buying her a really nice camera. And Maegan had been so depressed, but with that camera she was able to start taking photography and it changed the lens that she was looking at life through. But it wasn't just the camera, it was the genuine thought and caring."